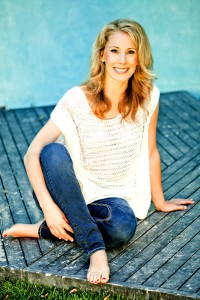 Tiffany Silver
LIVING
OPENLY
VIBRANTLY
ENERGETICALLY
Focus on the journey, not the destination.
Welcome to my site. I've been a Light Worker for over 14 years and have studied far and wide (India, Israel, Hungary, Thailand) and had the opportunity to work with many extraordinary individuals and people just like you. Throughout my travels, studies and experiences I've acquired vast knowledge and enlightened tools which I humbly and gratefully impart to my clients and students today.
My purpose is to equip you with tools that will transform and empower your life forever.
I have lived the life of a healer. I have been rock bottom in life and learned how to heal myself. I discovered that healing others, into their fullest potential, was my calling and a gift that I share with the Universe.
My simple effective tools will bring you into present awareness for what you would like to achieve. These philosophies are based on 5 easy principles: accept, allow, remember, surrender and embrace. I remind you to re-language your life in order to attract what it is you are seeking. I 'brake' it down to help illustrate what it means to be in the flow in every area of your life, every day.
In every moment there's an opportunity to shatter old beliefs about the self. Therefore, we arrive into oneness, love and total self-acceptance.
BE A DELIBERATE CREATOR
In every session, I hold a steady vision of you actualizing and attaining your desires, removing the obstructions preventing authentic relationships with yourself and others.
My expertise is working with the energy system. I teach to clear, center, and ground your energy with awareness, breath, sound, visualization and new perceptions.
I use the three C's: Compassion, Communication and Co-operation to reach your desired outcome. I teach the Law of Attraction. Your words have power. What you spend your time focusing on, is what you draw into your world.
CREDENTIALS:
Quantum Bio-feedback Therapist
Intuitive Life Coach
Oneness Blessing Teacher – Tamil Nadu, Southeast India. Oneness University
Matrix Energetics Practitioner Level 3
Massage Therapist- Shiatsu, Deep Tissue & Thai
Reiki Master
Cranial-Sacral
Past Life Regression Hypnotherapist Certification
B of A Degree in Psychology, Marketing Minor – Northern Arizona University
I am here to help you to become the best version of yourself. Assisting you in gaining awareness of what it takes to truly love yourself and anyone else.
WE ARE ALL BIRTHED A MIRACLE, REMEMBER THE SOURCE OF YOUR FORCE.
You are not broken, you do not need to be fixed. My focus is on balance, harmonizing body, mind and spirit so you remember who you already are.