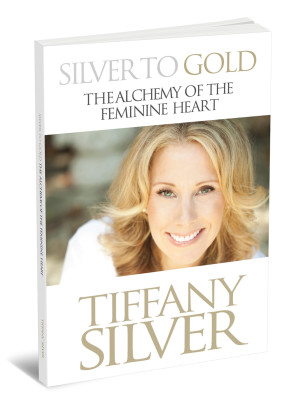 Silver to Gold - The Alchemy of the Feminine Heart contains simple, yet advanced techniques for transforming your life and experiencing "L.O.V.E." - (Living Openly Vibrantly Energetically). Discover:
Practical tools to create abundance, self-love and fulfilling relationships
Simple and powerful techniques to open your heart, mind and soul
How to transform limiting beliefs that hold you back from achieving your life goals.
The philosophies are based on 5 easy principles: Accept, Allow, Remember, Surrender and Embrace. 

"I remind the reader to re-language his/her life in order to attract what he/she is seeking. I 'brake' it down to help illustrate what it means to be in the flow in every area of your life, every day. In every moment there's an opportunity to shatter old beliefs about the self. Therefore, we arrive into oneness, love and total self-acceptance."
More info →