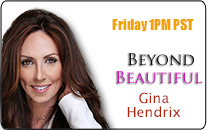 Tiffany Silver was interviewed on Valentine's Day, 2014 by LA Talk Radio's Gina Hendrix. Gina is the author of "Stop Being a Bitch and Get a Boyfriend", and host of Beyond Beautiful.
Click play to listen
Tiffany Silver will be featured in the upcoming Passion & Purpose Online Summit July 27th @ 5PM Pacific and 8PM Eastern. GO to Passionandpurposesummit.com for details.