Feel Joyful, Be Abundant and Manifest Real Results Right Now!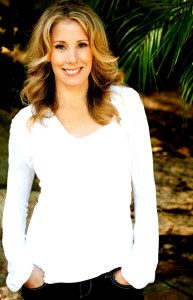 Tiffany Silver  is an Intuitive Life Coach, Healer to the Healers, and author who has studied in India, Israel, Hungary, and Thailand.  Throughout her travels, studies and experiences she has acquired vast knowledge and enlightened tools which she humbly and gratefully imparts in her new book, Silver to Gold – The Alchemy of the Feminine Heart.
"My purpose is to equip the reader with tools that will transform and empower his/her life forever."
Tiffany has lived the life of a healer.  Having once hit rock bottom in life, she learned how to rise up, heal herself and emerge triumphant.  She discovered that healing others, into their fullest potential, was her calling and a gift that she now shares with the World.
In Silver to Gold – The Alchemy of the Feminine Heart Tiffany shares simple effective tools that will assist your journey into present awareness for whatever you would like to achieve. The philosophies are based on 5 easy principles: accept, allow, remember, surrender and embrace.  

"I remind the reader to re-language his/her life in order to attract what he/she is seeking.
I 'brake' it down to help illustrate what it means to be in the flow in every area of your life, every day.  In every moment there's an opportunity to shatter old beliefs about the self. Therefore, we arrive into oneness, love and total self-acceptance."
Have the heart of a child, the mind of a sage and the wisdom to blend both with joyful play!
MY SERVICES
One to One Body integrations- Hands on Bodywork

#1

This work encompasses many modalities so clients may experience integration of body, mind, and soul.  Clients feel peace, presence, connection, and enthusiasm for a new reality with ease.  Modalities used in One-to-One Body Integrations include:

Intuitive life coaching and guidance

Oneness Blessings to quiet the mind while awakening the heart

Sound Release

Breathwork

Massage

Cranial Sacral Therapy

Matrix Energetics

Worldwide phone and Skype sessions

#2

These long distance sessions include energy work, coaching, clearing, and Oneness Blessings

Couples Coaching

#3

Individual assessments and session are given for each partner –up to 3 sessions individually.  I align clients into a masculine feminine balance by clarifying each partner's relationship with the self first.   After individual assessment comes "Partner Play," where couples learn to work within their proper masculine/feminine roles together through energy, discussion, and tools to practice with on a daily basis.

Couple's Coaching uncovers each partner's language of love and reveals patterns and triggers that have been holding them back from receiving the love they've always imagined.   Through co-operation, communication, compassion and awareness training, hearts open to meaningful loving relationships.

Workshops for Teenagers

#4

In this 2-3 hour workshop teens learn to manage their relationships with peers and family members by learning to become more self loving, self reliant and aware.  We lay a foundation that equips them with tools that reinforce empowering relationships.  Teens will learn:

How to maintain self love, in spite of their external environment.

How to identify emotions by understanding limiting patterns and beliefs systems.

How to find resolutions to blockages.

How to find their voice and gain courage to move forward by being their authentic self.

This workshop includes blessings which quiet the mind, exercises that help teens access their body through breathwork and movement. It's fun, playful, active and life changing.

Private Family Consulting

#5

In these family consulting sessions, we come together to improve communication, understand how co-operation and co-creation can unify the family in acceptance, individuality and freedom.  We will discover and identify how blame, definitions, and transference of fears create more of what you don't want.

We can transform the dynamic of your entire family as we open the forum of discussion while releasing the energy blockages creating lasting and permanent shifts directing your attention to what you do want.

Understanding together where these patterns have originated from allows families to bring in new life affirming beliefs that support a harmonious balanced atmosphere.

For-giving and for-sharing become the theme of the family unit as it opens to new possibility, fun and genuine interacting.

House Clearings

#6

Our homes are similar to our bodies.  We service our bodies and our vehicles regularly; the same should be true for the energy environment of the spaces we live in.  Energy accumulates in our bodies and releases into our environment.  This energy accumulates in beds, walls, floors, ceilings, clothes, and objects.  It can sit for years, becoming stagnant.  It is important to do weekly and or monthly maintenance on homes for homeostasis.   A good physical clearing can moving energy, however an energy clearing on the home goes much deeper.  When a home is cleansed energetically the inhabitants feel lighter and more vibrant.  House clearing is an ancient art form which supports the energy of the inhabitants.

Example:

Living environments can sometimes take on a heavy feel, if previous inhabitants were suffering physically.  House clearings are known to discharge any residual "negative" energy of this nature.

For realtors, a perfect remedy to ensure a property moves is to clear the residual energy of previous inhabitants.

Clearings can be done long distance with a blue print of your home or in person.  Clients may sign up for a bi-monthly auto pay program to ensure an environment ongoing vibrant and clear. Call to inquire further.

Oneness Blessings and Empowering Life Transformation Workshops

#7

This powerful blessing which originates from India allows people to access deeper levels of self.  The Oneness Blessing is a transference of divine grace which initiates a journey into higher states of consciousness also known as, The Gift of Grace to Awaken the Presence Within and Flower the Heart.  Those who attend Life Transformation Workshops and receive Oneness Blessings experience a neuro-biological shift that quiets the mind and become deliberate focused creators.

Participants gain valuable techniques and tools for empowering life transformations, including:

Awareness Training

Chakra Clearing

Grounding

Re-Languaging

Breathwork

Meditation

How to Stay in  L.O.V.E. – Living Openly Vibrantly Energetically

Transforming and Opening to Infinite Possibilities

Oneness Blessings for Groups (1-2 Hours)

#8

The Oneness Blessing is designed to help a person move beyond limitations and structures of the mind. The ONENESS BLESSING (also known as deeksha) is a sacred energy transference of Divine grace creating a neuro-biological shift illuminating the pathways of the brain, bringing a unique sense of peace that enhances our inner journey of self-discovery and self awareness.

Thousands around the world are currently experiencing this profound state of consciousness as a result of receiving this Divine grace and an awakened heart.  Group participants walk away with a feeling of oneness and love.

After Care for Surgeries (Hands on Energy Session in your home)

#9

This work accelerates the internal healing process, allowing outpatients to recover in virtually half the time.  With this, recovery can be a time of discovery and even a time to feel the power that lies within.

Life Makeover 3-7 Day intensives with a Family or Individual

#10

High End Retreats

#11

High End Retreats are a joint venture between Krista Allen (celebrity and Yoga Instructor) and Tiffany Silver.  Participants receive core level shifts in consciousness through focused integration of the body, mind, and spirit.   

These 6-day, 5-night retreats, professionally managed by HauteOC are themed around the five elements: Earth, Air, Water, Metal, Fire.  Venues include exotic locations such as Kauai, Hawaii and Tulum, Mexico.  Events during the retreat include  Excursions, Yoga, Oneness Blessings,  Awareness Training.Daily Yoga sunrise or sunset.

Earth – hikes, connecting to the power of mother earth

techniques to ground, connect to the body, exercises with self massage

Metal – Internal work on the subconscious, oneness blessings, touch, sight, sounds, connecting deeply into the senses.  Tapping into our family history. Identifying the source of origin of the belief that inhibit our growth. Interactive, writing, partner shares, exercises to create a language in the body that identifies with love and trust.

Air – Breathe, Helicopter rides, Skydiving, Ziplining

Delve into the power of you, let the breath transform your connection and link your connection to your root, heart and head. Exercises to practice daily to open the space for a deeper connection.

Water – Swimming with dolphins, boating, waterfalls, caves, snorkeling

Energy in motion- Emotion, discover what's inside and how to manage what we feel, deal and be real. Solutions to transforming ourselves into the most authentic self aware and honest with what is. Focused direction toward creating and receiving a loving playful connected life in self love. Manage the mind and drop into the heart.

Fire – Fire ceremony performed in ritualistic style by shaman, fire walking, fire dancers and performers, a day of transmutation and transformation

Shifting into our true state knowing how to identify what we are experiencing. Dance, movement.
---
YOUR RESULTS

A New Paradigm of Effortless Self Expression
Lasting Vitality and Improved Relationship to Your Body

More Joy; Dramatically Less Anxiety

Increased Wealth and Abundance

Loving Relationships

Attracting the Right Partner and People to You

Discovering Your Purpose

Dynamically Increased Self Worth and Self Love
Get connected to the real you, and life that is waiting for you, right now.
 CLICK HERE to get started.